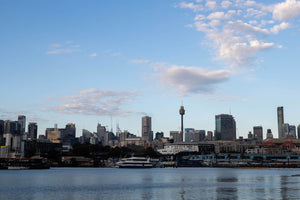 The Bay
On the banks of Blackwattle Bay, during the 2nd Lockdown of the covid pandemic, old school mates met up to exercise. Or so it appeared. Leashed dogs in one hand, G&T filled Thermoses in the other, lockdown restrictions were flouted and Blackwattle Distilling Company was born.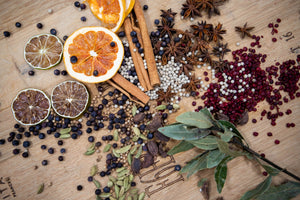 The Botanicals
Inspired by the history of Blackwattle Bay, the site of Australia's first legal distillery, and the people that live and work around it, our spirits use the best local and international ingredients to capture the true Spirit of The Inner West. Distilled and bottled in Rozelle, on the traditional lands of the Gadigal and Wangal People.
Our Spirit Range
Dry Sydney Gin
40% ABV
Our Dry Sydney Gin has been created with Blackwattle Bay Landmark, The Sydney Fish Markets in mind. Juniper, lemon, black pepper and a range of spices make this gin the perfect companion to your favourite seafood.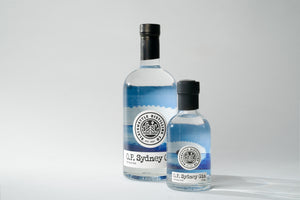 O.P. Sydney Gin
55% ABV
Thirteen botanicals have been carefully selected to create this Overproof Gin. Featuring Juniper, Cardamon, Lemon & Coriander Seed, enjoy this gin neat, in a cocktail or with your favourite mixer.
Australian Grain Vodka
40% ABV
Our Australian Grain Vodka has been created using Australian grown wheat and native wattle seed. Distilled in our copper pot still, nothing else has been added to distract from the pure vodka flavour.